Are you interested in starting your affiliate marketing journey but don't have a website? Don't worry! You can still become a successful affiliate marketer without one.
With the increasing popularity of social media and various online platforms, it's entirely possible to promote products and earn commissions without the need for a traditional website.
In this article, we'll explore various methods that allow you to do affiliate marketing without a website. By the end of the article, you'll have a better understanding of which approaches best suit your needs and how to get started.
These methods include promoting products through social media, using online forums and communities, leveraging YouTube videos, and more. So, let's dive right into it and discover how you can start your affiliate marketing journey without ever needing to create a website.
Disclosure: This post contains affiliate links, I will receive a commission if you purchase through these links (without any additional cost to you), which helps us maintain this website.
Understanding Affiliate Marketing
First of all,let's begin by understanding the basics of affiliate marketing and the pros as well as cons that comes with doing affiliate marketing without a website so that you start on the right foot.
Affiliate Marketing Basics
Affiliate marketing is a process where you promote products or services of other companies and earn a commission for every sale that occurs through your referral. To start affiliate marketing without a website, you need to have a strong understanding of the niche you want to target and the products or services you want to promote.
There are several channels to promote affiliate offers without a website, such as:
Social media platforms.
Email marketing.
Forums and online communities.
Paid advertising.
Understanding your target audience and choosing the right channel for promotion is crucial for your affiliate success. Moreover, it's essential to follow the guidelines and regulations of each platform to avoid any penalties or account termination.
Pros and Cons of Affiliate Marketing Without a Website
Pros:
Lower startup cost: Since you don't need to invest in website development and maintenance, starting affiliate marketing without a website is relatively cheaper.
Flexibility: You can easily switch between different niches and products without worrying about the impact on your website.
Faster results: Utilizing social media, paid advertising, or email marketing helps generate quick results compared to waiting for organic traffic on a website.
Cons:
Lack of control: You have limited control over your content and promotions when using third-party platforms.
Limited growth potential: Building a sustainable and scalable business without a website might be more challenging in the long run since you rely on external platforms.
Higher risk of account termination: Some affiliate programs require a website and may not approve your application, while promoting on certain platforms may result in account termination.
Knowing the pros and cons can help you decide whether promoting affiliate products without a website is the right path for you.
How to Start Affiliate Marketing Without Websites
There are various strategies most affiliate marketers use to promote their offer, but when it comes to doing it without a website, it gets tricky but you need not worry, below I've listed the most effective ways you can start affiliate marketing without any website or a blog.
1. Utilize Social Media Marketing
Leverage your social media presence to promote affiliate products. Choose the right platform for your niche audience and engage with them by sharing valuable content. Include your affiliate links in your posts, but remember to disclose them and not to over-promote.
Here are some of the best social media platforms you can use to promote your affiliate products:
Pinterest: Pinterest is a platform where you can find and save ideas. To do affiliate marketing on Pinterest, create engaging pins with your affiliate links in the descriptions. Optimize them for search to attract users interested in the products you're promoting.
Linkedin: LinkedIn is a professional networking platform. Create valuable content related to your niche, share it with your network, and join relevant groups to build relationships and establish authority. Include affiliate links in your content or profile, following LinkedIn's guidelines.
Facebook: Create a Facebook page or join relevant groups. Post engaging content like reviews and recommendations, including your affiliate links. Provide value and build trust before promoting products. Use Facebook ads to reach a wider audience, complying with their policies and disclosing affiliate relationships.
TikTok: Create entertaining videos showcasing your niche or products. Demonstrate how-to tutorials or product benefits. Include affiliate links in descriptions or your profile's "link in bio" feature. Use hashtags and collaborate with influencers to expand your reach.
Twitter: Build an engaged following by sharing valuable content and participating in niche conversations. Create tweet threads, share recommendations, and offer exclusive discounts. Include affiliate links within your tweets. Twitter ads can help reach a broader audience.
Instagram: Create a visually appealing feed. Share high-quality images/videos showcasing products and include affiliate links in captions or through the "swipe-up" feature. Engage with your audience and collaborate with influencers. Instagram ads can boost visibility and drive traffic to your affiliate links.
2. Promote on YouTube
YouTube is a fantastic platform for promoting affiliate products through engaging and informative videos. Here's a more detailed approach to utilizing YouTube for affiliate marketing:
Choose Your Niche: Select a niche that you're passionate about and has a potential audience interested in the products you plan to promote as an affiliate.
Create Informative and Engaging Videos: Produce high-quality videos that provide value to your viewers. Share knowledge, offer tutorials, product reviews, or comparisons. Be authentic and showcase your personality to connect with your audience.
Incorporate Affiliate Links: Include your affiliate links in the video description. This makes it easy for viewers to click through and make a purchase. Be sure to disclose your affiliate relationships to maintain transparency and build trust.
Optimize Video Titles, Descriptions, and Tags: Optimize your video content to improve visibility in search results. Use relevant keywords in your titles, descriptions, and tags with the help of tools like VidIQ or TubeBuddy. This will help your videos appear in search queries related to your niche, increasing your chances of reaching a larger audience.
Engage with Viewers: Encourage viewers to leave comments, ask questions, and provide feedback. Respond to their comments and engage in conversations to foster a sense of community and build a loyal following.
3. Leverage Email Marketing
Email marketing is a powerful tool for promoting affiliate products directly to your audience. You can build an email subscriber list so that you can promote your affiliate products. Offer valuable content like a newsletter, segment your list and tailor your promotions to cater to specific audience interests.
Here's a step-by-step guide:
How to build: Create opt-in opportunities on your website or through lead magnets like newsletters, free resources, or exclusive offers. Encourage visitors to subscribe by emphasizing the value they will receive.
Offer Valuable Content: Send regular emails that provide valuable content related to your niche. Share helpful tips, industry insights, or exclusive promotions. Build trust and establish yourself as an authority in your niche.
Segment Your List: Segment your email list based on subscriber interests, demographics, or previous interactions. This allows you to send targeted promotions that are more likely to resonate with specific segments of your audience.
Tailor Promotions: Craft personalized emails that align with the specific needs and interests of each segment. Provide product recommendations, highlight exclusive offers, and emphasize the benefits and value to the subscribers.
Avoid Spamming: Be mindful of frequency and avoid overwhelming your subscribers with excessive promotional emails. Maintain a healthy balance between valuable content and promotional messages to keep subscribers engaged and interested.
4. Promote on Online Forums
Engaging in online forums related to your niche is an effective way to build credibility and promote your affiliate products. Join forums related to your niche and engage in discussions. Provide helpful advice and answers to questions. Include your affiliate links when relevant, but avoid appearing promotional. Always follow the forum rules and focus on building credibility and trust.
It's not the brightest way to do affiliate marketing but if done with the right approach and a system, you can start making some sales occasionally.
5. Use Solo Ads
Utilizing solo ads can be an effective method to reach a targeted audience with your affiliate promotions. All you have to do is purchase solo ads to send targeted email promotions to someone else's email list.
To get started, you'll have to:
Research Relevant Email Lists: Find email lists owned by reputable individuals or businesses in your niche. Look for lists with engaged subscribers who are interested in the products or services you're promoting as an affiliate.
Contact List Owners: Reach out to the owners of the email lists you've identified. Inquire about their solo ad opportunities and negotiate ad placements. Discuss pricing, the number of emails sent, and the target audience.
Craft Compelling Ad Copy: Create persuasive and attention-grabbing ad copy that clearly communicates the value and benefits of the affiliate product you're promoting. Make sure to include your affiliate link in the ad.
Track Results and Measure ROI: Implement tracking mechanisms to monitor the performance of your solo ads. Track metrics such as click-through rates, conversions, and ultimately, the return on your investment. This data will help you optimize your campaigns and make informed decisions in the future.
6. Start PPC Marketing
PPC marketing, or pay-per-click marketing, is an online advertising model where advertisers pay a fee each time their ad is clicked. You can use pay-per-click (PPC) advertising to drive traffic to your affiliate offers.
You can get started by:
Choosing Your Ad Platform: Select a suitable ad platform based on your target audience and budget. Popular options include Google Ads, Facebook Ads, and Bing Ads.
Define Your Target Audience: Clearly define your target audience based on demographics, interests, and other relevant factors. This allows you to create focused campaigns that reach the right people.
Create Compelling Ad Copy: Craft engaging ad copy that entices users to click on your ads. Highlight the unique selling points of the affiliate product and include a strong call to action.
Optimize Ad Performance: Continuously monitor and optimize your ad campaigns. Test different ad variations, keywords, and targeting options to improve your ad performance and maximize your return on investment.
Track and Analyze Results: Utilize tracking tools and analytics to measure the effectiveness of your PPC campaigns. Monitor key metrics such as click-through rates, conversions, and cost per acquisition. Adjust your strategies based on the insights gained to improve your campaign's performance.
7. Utilizing Content Publishing Platforms like Medium
Content publishing platforms like Medium provide an opportunity to showcase your expertise and attract readers, and there are many publishers that utilize these platforms to promote their affiliate products.
Alternatively, you can also publish on Hubpages or Linkedin, build a following for your readership and start promoting your affiliate products. Here's a quick guide:
Select Relevant Topics: Choose topics that align with your niche and are of interest to your target audience. Focus on providing valuable and insightful content that offers solutions, tips, or industry insights.
Create High-Quality Articles: Craft well-written and engaging articles that captivate readers. Offer unique perspectives, research-backed information, and practical advice.
Include Affiliate Links: Strategically place your affiliate links within the content where they naturally fit. Ensure they are relevant to the topic and add value to the readers.
Build a Devoted Following: Consistently publish high-quality content and engage with readers by responding to comments and participating in discussions. Promote your articles through social media, forums, and other marketing channels to expand your reach.
Monitor Performance: Keep track of the performance of your articles on the publishing platform. Look at metrics such as views, reads, and engagement levels to assess the impact of your content and make adjustments as necessary.
You can also check out this step-by-step guide on publishing on Medium.
8. Create Free Ebooks
Offering free eBooks related to your niche can help attract attention, generate leads, and promote your affiliate products. Another thing is if your ebooks are above average, you can even make money selling them while making affiliate commissions. You can use this strategy to promote your affiliate link:
Choose a Valuable Topic: Select a topic that resonates with your target audience and addresses a common pain point or provides a solution. Ensure the eBook offers substantial value to the readers.
Craft High-Quality Content: Write an eBook that is well-researched, informative, and well-written. Structure it in a way that is easy to digest and offers practical insights or actionable advice.
Incorporate Affiliate Links: Integrate your affiliate links naturally within the eBook content. Ensure they are relevant and enhance the readers.
With the advent of various AI tools, especially Chat GPT you can easily create simple ebooks within hours and if you're a lazy person just like me, you can find some good PLR websites and use pre-made PLR ebooks for this.
9. Promote Affiliate Products that don't Require Websites
For beginner affiliate marketers, it can be discouraging to have affiliate applications rejected due to a lack of website and social following. However, there are affiliate networks available that do not require you to have a website, offering an alternative solution. Some affiliate networks that you can consider are:
ClickBank: ClickBank is a well-known affiliate network that offers a wide range of digital products. They provide affiliate links that you can promote without the need for a website.
Digistore24: Digistore24 is another affiliate network that specializes in digital products. They offer pre-built landing pages and funnels for their affiliate programs, allowing you to promote offers without the need to create them yourself.
JVZoo: JVZoo is a platform that focuses on digital products, including software and online courses. They provide affiliate links and promotional materials that you can utilize without a website.
WarriorPlus: WarriorPlus is an affiliate network primarily catering to the internet marketing and make-money-online niche. They offer various affiliate programs with ready-made marketing materials for promotion.
The advantage of these affiliate networks is that they provide affiliate programs with pre-built landing pages and funnels. This means you can promote the offers without the need to create your own landing pages for your affiliate campaigns.
By utilizing these affiliate networks, you can start promoting affiliate products even without a website, giving you an opportunity to kick-start your affiliate marketing journey and gain experience in the field.
Choosing the Right Products and Programs
Choosing the right products as well as the right affiliate programs is one of the most important aspects of your affiliate marketing business, if done the wrong way, you might struggle to make commissions plus also lose out more in the long run.
Finding Profitable Niches
To make money from affiliate marketing without a website, start by identifying profitable niches. Research the market and find products or services that are in high demand and have a sizable audience. You can use various tools such as Google Trends or niche research platforms to help you choose the right niche. Some popular niches include:
Health and wellness.
Fitness and weight loss.
Travel and leisure.
Finance and money management.
Remember, it's important to select a niche that aligns with your interests and expertise to effectively promote products and generate sales.
Selecting Suitable Affiliate Programs
After finding a profitable niche, search for affiliate programs that offer products or services within your chosen niche. Some well-known affiliate networks include:
When evaluating affiliate programs, consider the following factors:
Commission rates: Look for programs that offer competitive commission rates. Higher commission rates usually translate into higher earnings.
Cookie duration: Choose programs with longer cookie durations, as this will give you more time to earn commission from potential sales.
Reputable product or service: Promote products or services that are of high quality and have a good reputation. This will help to build trust with your audience and increase your chances of generating sales.
Payout frequency and options: Select programs that have convenient payout options (e.g. PayPal, direct deposit) and offer frequent payouts to ensure you receive your earnings promptly.
By focusing on profitable niches and suitable affiliate programs, you'll be well on your way to successfully making money from affiliate marketing without a website. Remember to track your progress and adjust your strategies as needed to maximize your earnings.
Tips and Best Practices
Affiliate marketing without a website can be a bit confusing and overwhelming especially if you're just starting out on your affiliate journey. Here are some beginners tips to get you started on the right foot:
Building Trust with Your Audience
Building trust with your audience is crucial in affiliate marketing, especially when you don't have a website or blog. To do this, you can leverage social media platforms like Instagram or Facebook to engage with your audience and share valuable content related to your niche.
Make sure to:
Be genuine and authentic in your interactions.
Recommend products or services you genuinely believe in.
Disclose your affiliate links, as this shows transparency.
Creating Valuable Content
Without a website, your content needs to stand out even more. Think about the platforms you intend to use and focus on creating content that suits the medium. For example:
On social media, use eye-catching images, short videos, and engaging captions.
In email campaigns, craft compelling subject lines and provide value in the body of the email.
If you use YouTube, create high-quality videos with clear audio and visuals.
Remember to cater to your audience's needs and preferences and maintain a consistent posting schedule to retain their interest.
Diversifying Marketing Strategies
Since you don't have a website, it's essential to diversify your marketing strategies to expand your reach and increase your chances of success in affiliate marketing. Some ideas for diversifying include:
Utilizing multiple platforms, such as social media, forums, and email campaigns.
Collaborating with influencers in your niche to tap into their audience.
Experiment with different content formats (e.g., video, podcast, and carousel posts).
Exploring various niches and product categories to understand what works best for you.
Ultimately, the more diverse your marketing strategies are, the more opportunities you have to reach potential customers and make money with affiliate marketing without having a website. So, go ahead and try different approaches and find what works best for you and your audience.
Build an Email List
Building an email list is a crucial aspect of success in affiliate marketing. Of course, you can promote your affiliate products directly, but collecting emails allows you to establish direct communication with your audience, nurture relationships, and generate long-term revenue.
Some benefits of collecting emails are:
Direct Communication: Having an email list gives you a direct line of communication with your audience. Unlike social media platforms that can change algorithms or restrict reach, email allows you to reach your subscribers directly in their inboxes, ensuring your message gets delivered.
Relationship Building: Email marketing provides an opportunity to build trust and rapport with your audience. By consistently delivering valuable content, exclusive offers, and personalized recommendations, you can establish yourself as an authority and cultivate a loyal following.
Targeted Promotions: With an email list, you can segment your subscribers based on their interests, demographics, or purchasing behaviour. This segmentation allows you to tailor your affiliate promotions to specific segments, increasing the relevance and effectiveness of your campaigns.
Long-Term Revenue: Building an email list enables you to generate long-term revenue. As you cultivate relationships with your subscribers, you can promote relevant affiliate products over time, leading to recurring commissions and higher overall earnings.
Advertisement: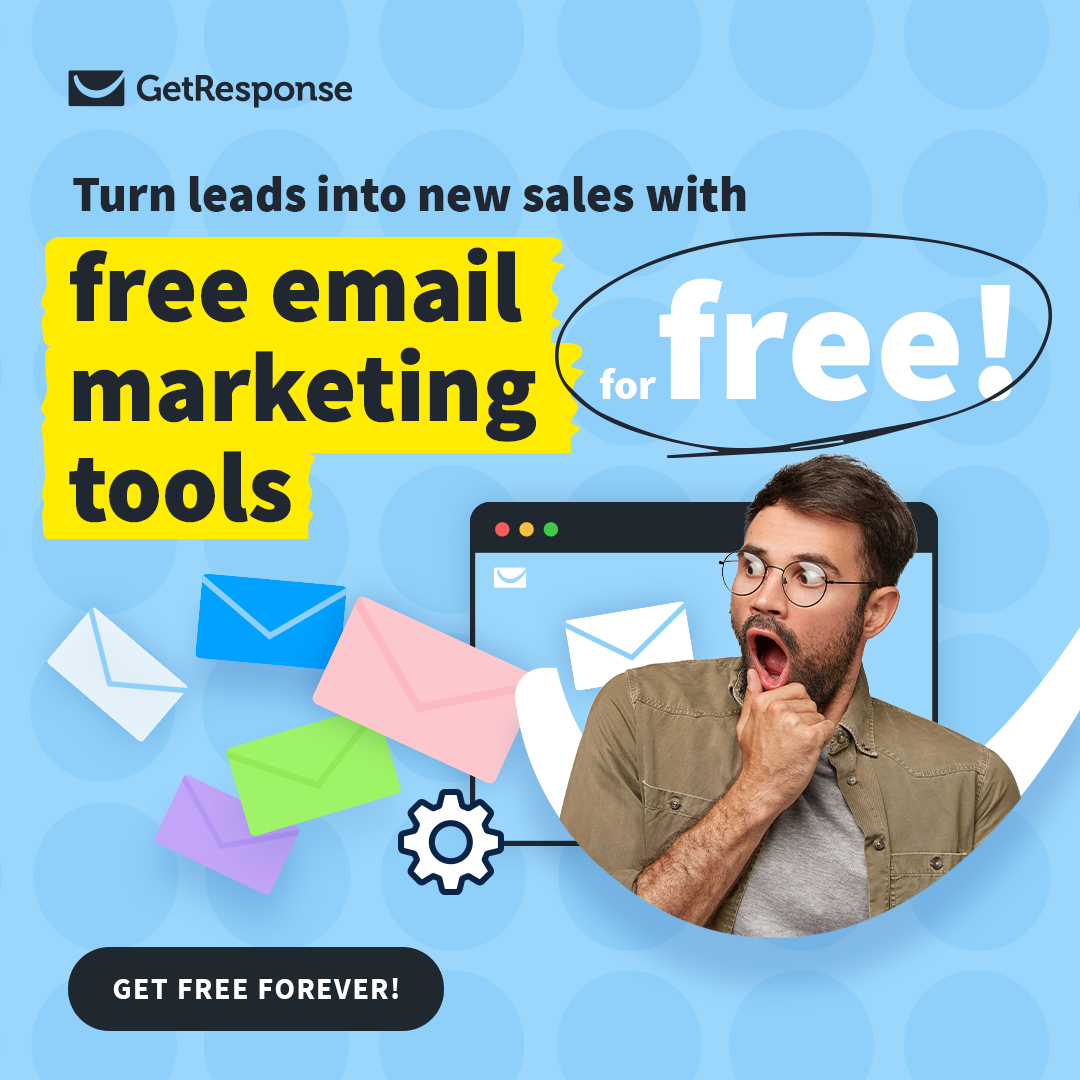 To effectively collect emails in affiliate marketing, you'll need two key components: a compelling landing page and reliable email marketing services. Here's how you can leverage these tools:
Landing Page: A landing page is a dedicated web page designed to capture email addresses and convert visitors into subscribers. It should have a clear value proposition, an enticing offer, and an opt-in form where visitors can provide their email addresses. The landing page should highlight the benefits of subscribing to your email list and clearly communicate what subscribers can expect to receive.
Email Marketing Services: To manage your email list and send automated email campaigns, you'll need a reliable email marketing service. These services provide tools for creating email campaigns, segmenting your list, tracking analytics, and automating follow-up sequences.
Some popular email marketing services include:
Systeme.io: Systeme.io is an all-in-one online business platform that offers email marketing, sales funnels, and automation tools. It allows you to create landing pages, build email lists, and automate email sequences.
GetResponse: GetResponse is a popular email marketing software that offers a wide range of features, including landing page creation, autoresponders, and email analytics. It provides customizable templates, advanced segmentation options, and A/B testing capabilities, allowing you to optimize your email campaigns for maximum effectiveness.
AWeber: AWeber is another reputable email marketing service known for its user-friendly interface and comprehensive features. It offers customizable sign-up forms, email templates, and automation workflows.
Remember, building an email list is a valuable asset in affiliate marketing. It allows you to establish direct communication, build relationships, and generate consistent revenue. So, don't underestimate the power of email marketing and start collecting emails today to take your affiliate marketing efforts to the next level.
Wrap Up
Lastly, starting affiliate marketing without a website is indeed possible, thanks to the diverse range of social media channels available. By leveraging the specific features and characteristics of each platform, you can effectively promote affiliate products and earn commissions.
Remember, success in affiliate marketing relies on providing value, building trust, and establishing yourself as an authority within your niche.
And if you're interested in staying updated on the latest trends in AI, online business and topics like this, you can subscribe to my newsletter to get the most exclusive content and insights that can help you navigate the ever-evolving landscape of AI and online entrepreneurship.