36 Freelancing ideas anyone can start as a beginner.
Last Updated on November 15, 2022 by Tumto Siram
In this post, I'm going to share about freelancing and a list of the best "freelancing ideas" that any beginner can easily start with.
Disclosure: Some of the links below are affiliate links, meaning, at no additional cost to you, I will earn a commission if you click through and make a purchase. And if you happen to click some links, thank you for your support.
What is freelancing?
The term freelancing first appeared in the novel 'Ivanhoe' written by Sir Walter Scott around 1800. He used it to describe a "medieval mercenary warrior" as a "free-lance", indicating that Lance is not sworn to any lord's service and also not available for free of charge.
In the modern sense, it does have the same kind of meaning but in accordance with the modern world. This means, freelancers, work for themselves and not for any other institution or entity.
And in simple words, we can define freelancing as contractual work. Freelancer does not work like traditional employee, they don't work for a company, the government, or a person, but rather they work as an independent contractor. Learn more here.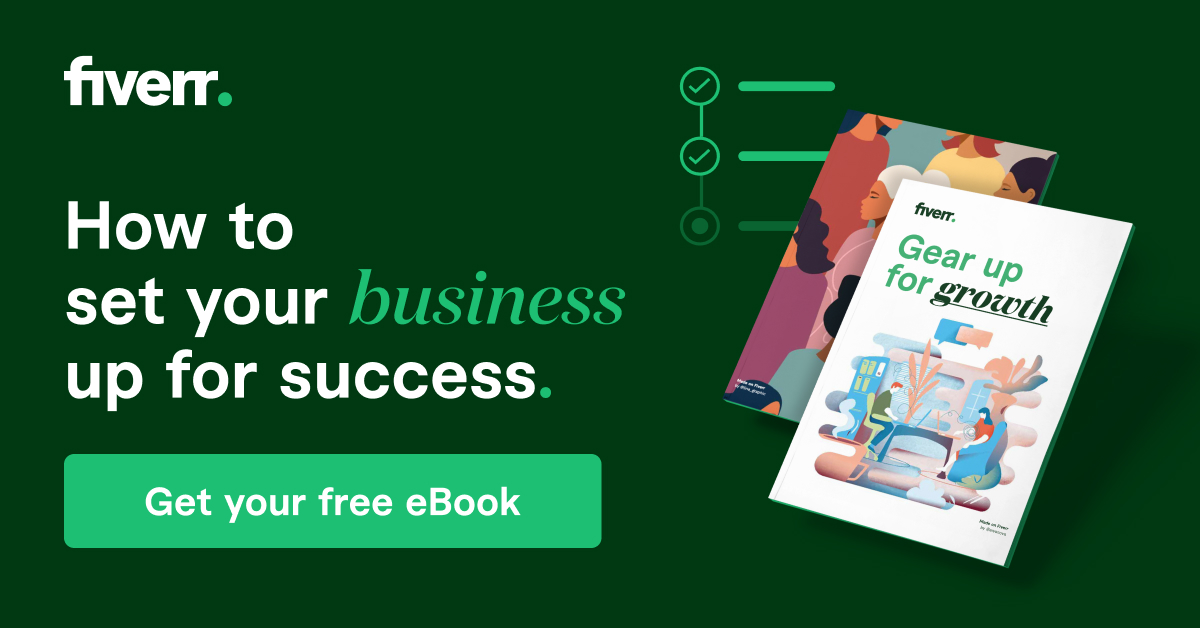 Advantages and disadvantages of being a freelancer
Before we move into the types of work you can do as a freelancer in today's world, let's discuss the benefits and the downsides of being a freelancer first, so that you can have a general idea if it's suitable for you or not.
Advantages
The best and foremost advantage of being a freelancer is that you can do it as an extra side hustle. No matter if you are a student, a housewife or even have a day job, it is doable as a side hustle to earn an extra income.
You can work from any part of the world from wherever you are, the only thing you have to make sure of is that the place you're staying has internet connectivity.
You can fix your own workhour at your convenience. And also set up your own deadline for the contracts you received from your clients. All you have to do is make it clear before taking on the work.
You can choose the clients of your own liking or reject work if you don't feel like doing it.
There are chances that you can earn a handsome amount of money in less time depending on the work you offer and the number of works that you can take and complete.
Disadvantages:
Firstly, you are responsible for yourself in freelancing. If the work you did arises a negative review or your client is unsatisfied then you and only you will be responsible for that.
As a freelancer, you will be solely responsible for keeping your income records and for filing your taxes and return accordingly.
Lastly, being self-employed you'll be responsible for your finances too. There will be times when getting clients might be difficult.
Now, looking at it and making your choice will be entirely up to you, In my opinion, freelancing is a great option that's available in today's time where people have got the chance to make decent money.
With many platforms now solely dedicated to freelancing, getting a client is not that difficult but making the client return to you should be prioritized.
Freelance job ideas that anyone can do
Freelancing ideas can be hard to come by, but if you go around and do research on it, you won't believe, there are hundreds of easy freelance jobs for beginners as well.
One such place to get some freelancing ideas can be Fiverr, Which is one of the largest freelancing marketplaces.
Now let's look at the list of jobs that you can offer as a freelancer. This list will contain the types of jobs that most people can do.
Freelancing Ideas list
YouTube content creator – If you're good at video creation, you can edit videos or even create content from scratch.
YouTube Video editor – You can edit YouTube videos.
YouTube script – Writing scripts for YouTube videos can also be a great option if you're good at storytelling.
YouTube thumbnail – Creating and selling YouTube thumbnails is in much demand on various freelance marketplaces and trending as well.
YouTube intro/outro – Many YouTubers need a great intro and outro, you can fill that gap as well.
YouTube SEO optimization – SEO optimization for YouTube videos is in very much demand, just buy a course about it and you can start your service.
Social media manager – Most businesses nowadays are hiring social media managers for their business accounts, you can start giving your services.
Social media content creator – If you're good at designing, you can even create content for social media.
Logo design – Offer logo designs.
Edit photographs – Edit photos for your clients. Removing background services can be great in the beginning.
Music mixing – If you're good at music, mixing music can be a great choice.
Music for YouTube videos – And again creating music for YouTube videos is not a bad option.
Write podcast – Start writing podcasts.
Edit podcast – Edit podcasts for content creators.
Fitness tutorial for clients – If you're a fitness enthusiast, create fitness routines and tutorials for your clients.
Digital marketing agency – You can offer a digital marketing service by starting an agency.
Create mobile apps – If you're good at coding, start creating mobile apps for your clients.
Interior design – Become an interior designer.
Make e-commerce stores – Start making e-commerce stores, if you're good at creating websites.
Poster designs – Offer poster design services.
POD (Print on demand) T-shirt designs – Create t-shirt designs for Print on demand stores.
Make short video ads – Make video ads for businesses.
Write a resume for clients – Writing a resume for job seekers can be a good service.
Language translations – Translate languages for your clients.
Cover letters – Start writing cover letters.
Write email copy/Sales copy – Copywriting is one of the most needed services around. It can be a money minter.
Write E-books – Write ebooks for marketers and educators.
Make E-books – Even design ebooks and ebook covers.
Write articles and blogs for clients – Writing blogs and articles can be lucrative as well.
Business case studies for clients – Prepare business case studies for your clients.
Fix website errors – Learn web development and start offering website services.
Make websites for clients – Even creating a website can be a great service.
Design websites – You don't have to learn coding to become a web designer. Just learn to design it and start your service.
Optimize website SEO – If you could learn SEO, it can be a great service with a high chance of earning.
Write LinkedIn profiles – Just like writing a resume, write LinkedIn profiles for business.
Do voiceover for client videos – With a good voice and "command of language", You can start offering voiceover services.
Apart from these lists, you can visit Fiverr, Upwork or Freelancer to find other freelancing business ideas.
How to choose what service to offer?
Well, you should probably choose the work that you are comfortable with and have some experience with. Many people get overwhelmed just by thinking, "I'm not good enough", but believe me, things don't work that way.
Just like every other successful one in the industry, you learn on the way. Nobody becomes an expert overnight, you have to build your way. The same goes for freelancing.
The other thing would be to choose the type of work you would be interested in doing because even if you have some doubts you can always fall back on the learning ways around that niche because you genuinely like to learn more about it.
How do I start freelancing without any skill?
Starting out as a freelancer without having any skills for a particular kind of work might not be a good idea as most clients look for people who can solve their particular set of problems for their work.
As I said earlier, start with recognizing within yourself, which kind of work you would prefer and love to do. Then try learning that particular skill. If you are low on budget, there are free ways to learn from sources like YouTube or follow a blog that covers a specific educational topic.
The other way that will make things easier and faster would be to take a course online. Nowadays there are lots of online courses that offer skill-based courses.

list of websites to find courses for freelancers:
Fiverr learn is a great platform for budding freelancers as it's also a platform solely dedicated to freelancers. Check it out here.
Coursera is another platform with great choices of courses you can choose from. Check it out here.
Then there's Udemy. Just like the other two above Udemy too provides a wide range of courses that covers many topics. Check it out here.
Skillshare is also a viable option, it comes with a monthly subscription plan but with that being said, you get access to all the courses that are on the platform.
And there are many other learning platforms like LinkedIn Learning, Udemy, Future learn, SkillShare etc. But as I have not tried those I won't recommend them, but you can check them out for yourself.
How to find clients for your service?
The most common way to find clients for your freelancing service can be done two ways. The first one would be to find membership websites that offer freelancing services to both the client and the freelancer.
The most popular freelancing websites are Fiverr, Upwork, and Freelancer. These platforms also come with mobile app versions, so that you can easily connect with your clients on the go and track your performances as well.
And being online gives you another advantage by connecting you to clients around the world. The other thing is that these platforms are free to use, they only charge a percentage of the money you earn when you complete a job.
Although I wouldn't recommend this for a newbie, the other way around would be to start your own freelancing agency, where you attract clients through content marketing channels using social media, digital marketing or starting your own blog website.
If you are interested, This post can help you with setting up your blog website.
Conclusion
All-in-all freelancing has been a game-changer for many, and global marketplaces like Fiverr and Upwork have made it easier for clients around the world to connect with a freelancer and vice versa.
And the demand for so many things to deal with in a business has turned many businesses to opt for hiring freelancers for some occasional jobs instead of hiring full-time employees.
The other benefit is anyone can start their career in freelancing as it doesn't need a fixed office and it also can be done as a side hustle without interrupting the main job.