If you're looking for a professional and easy-to-use website builder, then GetResponse is worth checking out. In this review, I'll cover the pros and cons of using this tool, as well as some of its key features.
So, whether you're just starting out with your online presence or you're looking for an upgrade, read on to see if GetResponse is the right solution for you.
Disclosure: Some of the links below are affiliate links, meaning, I will earn a commission if you click through and make a purchase through those links (without any additional cost to you). And if you happen to buy, thank you for your support!
Now let's take a detailed look at the features, pros and cons, and pricing of GetResponse so you can decide if it's the best tool for your business.
What is GetResponse?
Just for the sake of a quick answer, GetResponse is a leading Email marketing online tool that helps businesses in growing their email list, send marketing emails and run automated campaigns through emails.
And in addition to the email marketing-centred services the key features of GetResponse are Signup forms, landing pages, web push notifications, live chats, SMS service and webinars.
Most of these features that GetResponse offer generally come under the paid plans according to the needs and use of the subscribers. And it was not until recently that GetResponse introduced their free plan to their services.
Before that, it did have a free plan which was only for a month after which the subscribers had to upgrade to the paid plan to continue with their services, and because of this many small and new business owners were reluctant to try it.
But with the latest induction of the free plan in their service, they might just have added another winning tool to their marketing arsenal.
Now let's dig deeper into the features GetResponse have in their free plan.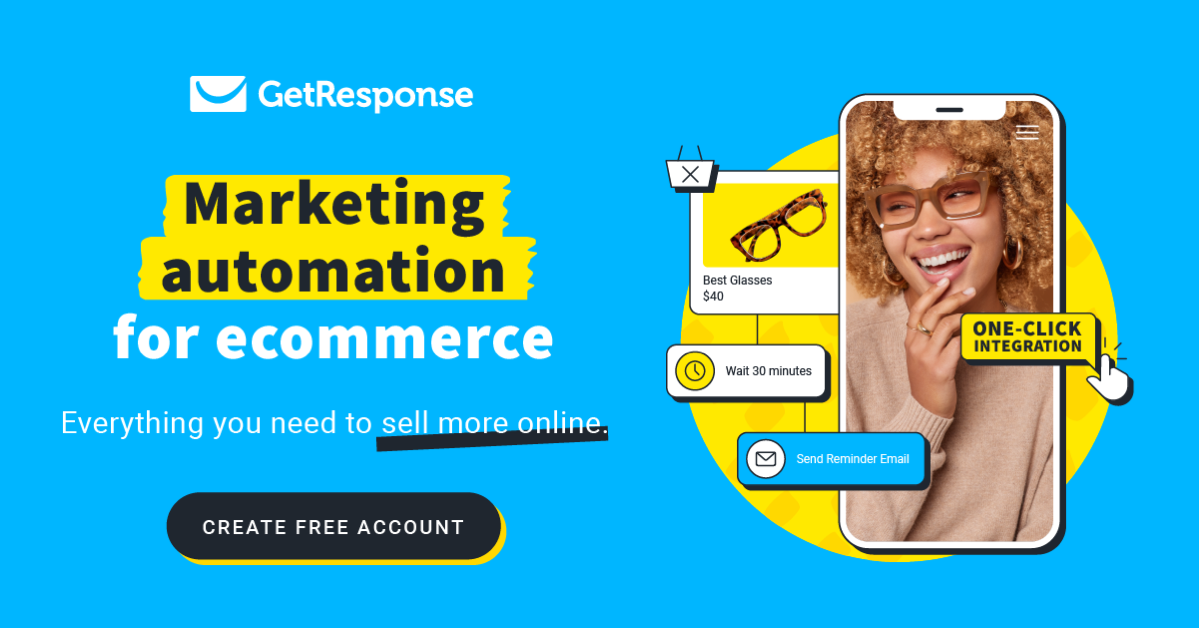 GetResponse website builder Review
With the GetResponse free plan, one of the features that can be availed is the website builder with the custom domain feature. This means you can add a custom domain that you own to your website.
Note: You can find an awesome deal of custom domains at NameCheap, one of the leading domain marketplaces.
Now, this is an amazing feature as there are lots of other platforms that offer free websites but they don't have the option to connect it with your custom domain.
Instead, you just have to use the unprofessional-looking sub-domains these platforms provide which directly affect your brand in a negative way.
Apart from that creating your website in GetResponse itself will bring additional benefits with it as you won't have to worry about integrating your forms, pop-ups and marketing solutions which you would have to deal with if your website is on another platform.
GetResponse Website builder features
As the importance of business being online has increased rapidly, let us look at the features that you can use on the GetResponse free website and how can it help your business.
The first one would of course be the website itself. But it would be limited to only one website.
You will be able to use the advanced elements from the gallery, the pop-up feature and the form.
The free feature also comes with bandwidth use of 5 GB per month.
Inbuilt SEO optimization tools.
You can connect your domain. And,
You can also get a free SSL security feature which can enhance the security of your website.
What you will miss out on the free plan website
You get a lot of features with the free plan, however, here are some of the things that you will be missing out on:
You won't be able to use the membership area.
You will be left out of the Google analytic integration and the Ecommerce feature.
You won't be able to use the Timer section, and
Use any custom code elements.
Although I would have loved the Google analytics feature, the other features available with the free plan will be enough to get started for any business. And you always have the option to upgrade later as per the needs of your business.
GetResponse free plan – other features
The free website builder was not the only thing that was added to the GetResponse free plan. Some other services were added too. This is a wise move for them to move ahead as this was the only feature they lacked in comparison to the other Email marketing services.
Features that are available with the free plan.
These are the features you're getting with the free plan:
The free plan comes with the capacity to store 500 contacts. After you reach the limit all your new contacts will move to the queue and remain there for 32 days. If not upgraded within 32 days, the contacts will be deleted.
You can add new lists and modify their settings.
Drag and drop Email builder with pre-designed Email templates.
With the free plan, you can send newsletters and also schedule them. But the autoresponder services won't be available.
You will have access to the landing page builder and publish one customized landing page. And;
There will be no limitation on the forms that you can make. You can create unlimited forms and publish them.
Compared to the other Email services providers around, GetResponse really made a good move ahead with the free website builder and the custom domain feature as many others lack this feature in their free plan except for AWeber.
AWeber has the custom domain feature in their free plan but they still don't have the website builder. Their custom domain connectivity is only limited to the landing pages.
Apart from that, most of the features on the free plan are almost the same as the other Email autoresponder service providers with some slight differences in numbers.
However, it would have been great if they had added the web push notification too in the free plan.
GetResponse pro plan trial period
Now if you are wondering what if you could have access to the pro plan and try it out for yourself just to make sure how it works, GetResponse does have this option laid out for you and that too without giving out your credit card info.
When you sign up for the free plan you will automatically have the access to all the pro features with some limitations for a period of 30 days.
This means you will have access to features like:
Webinar but limited to only 10 people and you won't be able to record it.
You will have access to the message feature too but the GetResponse badge will be included in the message.
You can build as many landing pages but with a limitation of 1000 unique visits on all those pages.
The chat feature is also available but you can use it only on the GetResponse website and the landing pages.
You will have access to their customer success team's assistance through 24/7 live chat.
GetResponse Pricing Plans
Now let's take at the pricing plans that GetResponse has to offer. At the time of writing this article, they had 4 plans on offer.
Free plan – You get a website builder and can store 500 contacts
Basic plan – Starts at $15.58 per month. You get all the features in the free plan and can store 1,000 contacts.
Plus plan – Starts at $48.38 per month. You get all the features in the basic plan and can store 1,000 contacts.
Professional plan – Starts at $97.58 per month. You get all the features in the plus plan and can store 10,00 contacts.
The price on all plans increases with the increase in the number of contacts you want to store.
GetResponse Website Builder – Pros and Cons
Pros:
Easy-to-use interface.
Wide range of templates to choose from.
Good app and plugin integration options.
Affordable plans.
Good customer support.
Excellent educational resources.
Funnel builder.
Cons:
Limited SEO options.
Basic social share features.
No option for creating a blog.
No option to paste any text in the landing page's area for text, you'll need to type to write anything.
Now that you have the pros and cons, let's take a look at its performance according to the industry standard of what to look for in website builders.
GetResponse Website Builder – Detailed Observation
I'll take these things into consideration while testing the performance of the GetResponse website builder:
Ease of Use.
Design, layout and templates.
App and Plugin Integration.
SEO features.
Social share features.
Affordability.
Image Library.
Page load and speed.
Customer support.
Educational resources.
Ease of use
GetResponse has a simple and easy-to-use interface. You can easily find all the features that you need to create a website. The website builder is very intuitive and easy to use.
They have a drag-and-drop editor which makes it very easy to create a website. You can simply drag and drop the elements that you want to add to your website.
GetResponse also has an AI website builder feature where you can simply provide them with the information about the purpose of your website, website name and niche, and the AI will create a website for you.
Design, layout and templates
GetResponse has a wide range of templates to choose from. They have around 123 templates which are divided into different categories as of now.
The templates are modern and look good. They are also responsive which is a good thing.
App and Plugin Integration
GetResponse has a wide range of integrations. They have integrations with all the major platforms a website owner would want their website to be integrated with.
They have integration options for Facebook, Google Analytics, Zapier, and hundreds more.
SEO features
GetResponse has all the basic SEO features that you would need to optimize your website for search engines.
They have the option to add meta tags, titles, and descriptions for your website. You can also add alt text to the images on your website.
However, there are not many options when it comes to the customization of the SEO features compared to other website builders and CMS like WordPress or Wix.
Social share features
The social share features are very basic in GetResponse. You can add social media buttons to your website but that's about it.
You cannot add social media feeds to your website.
Affordability
With the free plan, you get the website builder as well as the option to add a custom domain to your website which I consider to be a very good deal.
The paid plans start at $15.58 per month which is again very affordable when compared to other website builders. Plus with the paid plan you also get the funnels and autoresponders features of GetResponse which makes it a very good deal.
Image Library
The image library of GetResponse is integrated with Unsplash and GIFs powered by GIPHY. This gives you access to millions of high-quality images.
You can also upload your own images to the image library.
Page load and speed
I tried the least loaded website on GetResponse and the performance shows 74 for mobiles and 97 for desktops which is a very good score for desktops and a decent speed for mobile.
Customer support
GetResponse has 24/7 customer support. You can contact them through their live chat or email support.
They also have a very good knowledge base where you can find answers to most of the common questions
Educational resources.
Lastly, they also provide very good educational resources like ebooks, webinars, and email marketing courses.
They have a wide range of topics covered in their educational resources. I even receive emails on a regular basis from GetResponse with tips on email marketing.
My Take:
GetResponse would be best for small business owners, digital marketers, coaches and consultants who are involved in selling products or services online. They have a very good website builder with a wide range of features and integrations.
The affordability and customer support are also very good. The only drawback is the lack of customization options when it comes to SEO features. But overall, it is a very good website builder.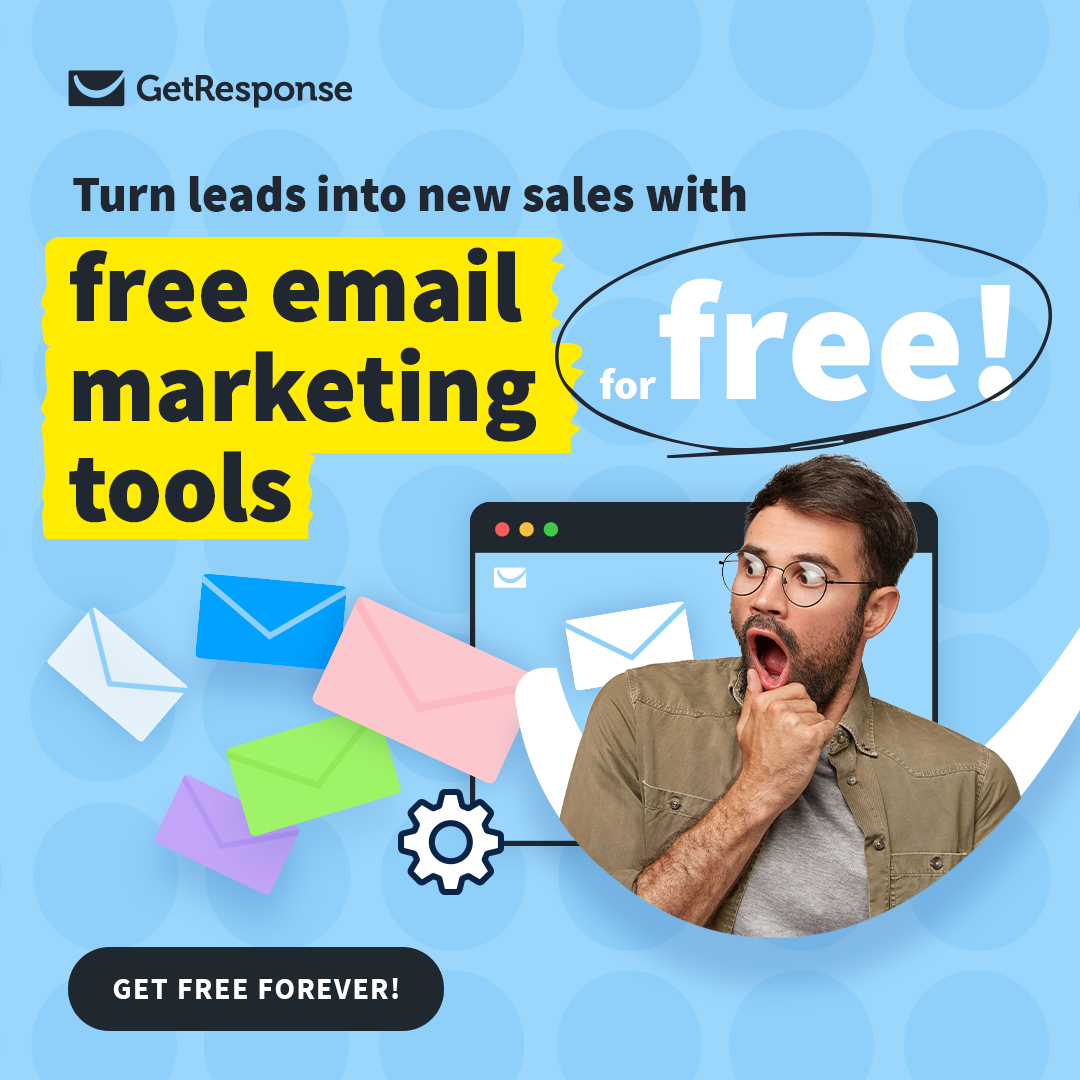 Alternative to Getresponse
Still, confused about whether GetResponse is right for you? If yes, below are some alternatives to the GetResponse website builder that you can consider.
Strikingly – Easy website builder with awesome features for eCommerce.
WordPress – One of the most flexible website builders for any kind of business.
Weebly – Great for small businesses and storefronts.
Squarespace – Drag and drop website builder with additional awesome features.
Shopify – Best for dropshipping and eCommerce stores.
Wix – Best overall for blogging and small businesses.
If you are looking for a website builder with more customization options for SEO features then you can consider WordPress with your own hosting. Here is a list of the best ones.
Apart from that, GetResponse can be a perfect fit for you if you are looking for an affordable and easy-to-use website builder with built-in Facebook Ads integration, email marketing features and webinars.
GetResponse offers a 30-day free trial with no credit card required so you can try it before you buy it. You can sign-up using the link or button below to get started with your free trial.
Get Started With GetResponse Free Trial >>
Final thought
Overall I think the addition of the free plan feature by GetResponse is a good move. Apart from their great service and amazing features, the free plan was the only thing that was missing from their services.
The other thing you should have a clear understanding of after signing up with GetResponse is having a clear view of the features that are in the free and the pro plan, as you won't be able to use the pro features after the completion of the 30-day trial period.
And chances are there that you might have already relied too much on the paid features even if you haven't given a thought about upgrading your plan, so use the services wisely and according to your business needs and upgrade your plan when your needs increase.
The good thing is that won't have to worry about sharing your credit card info and an unexpected withdrawal from your bank account unless you opt for the paid plan voluntarily.
Sign-up For GetResponse Free Trial>>>
Frequently Asked Questions